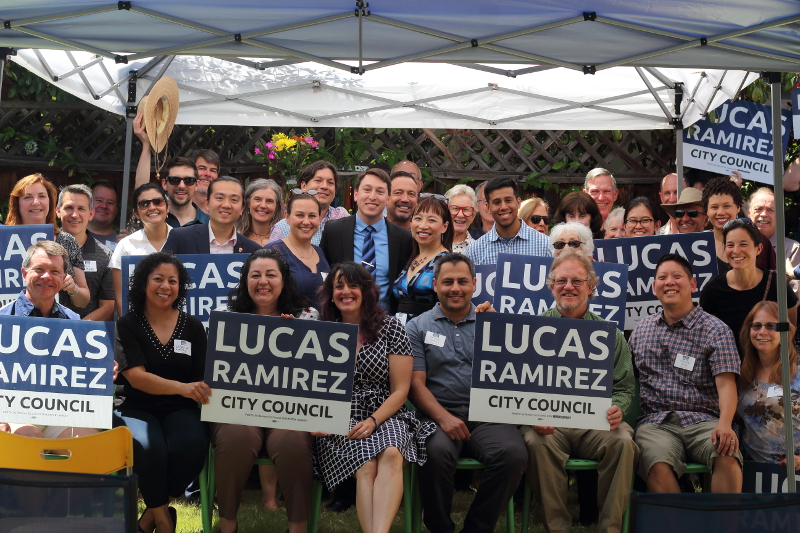 Dear Friends,
Happy New Year! I hope you and your families enjoyed the wonderful holiday season.
I am honored to have been elected to serve on the Mountain View City Council. That said, no candidate, however strong, can be successful without a dedicated team. I am proud of and forever grateful to my team: Sean Manalo, my campaign manager, and Emily Ramos, Chief Operating Officer and co-webmaster. Mike Kasperzak, my treasurer. Deb Henigson and Merry Yen, event coordinators. Alex Nunez, volunteer coordinator. Kevin Ball, co-webmaster. With the support of dozens of volunteers and nearly 200 unique donors, you earned this hard-won victory. Thank you for your unfailing support; I will never forget it!
Please join my new colleagues and me as we take our Oath of Office on Tuesday, January 8, at 6:30 pm at City Hall, 500 Castro St., Mountain View.
This event is free and open to the public. Light refreshments will be served.
I cannot thank you enough for your support. Our campaign was successful only because of your hard work! Now, we must continue to work toward keeping Mountain View a welcoming and inclusive community.
I look forward to working with all of you on January 8 and beyond.
With gratitude,
Lucas